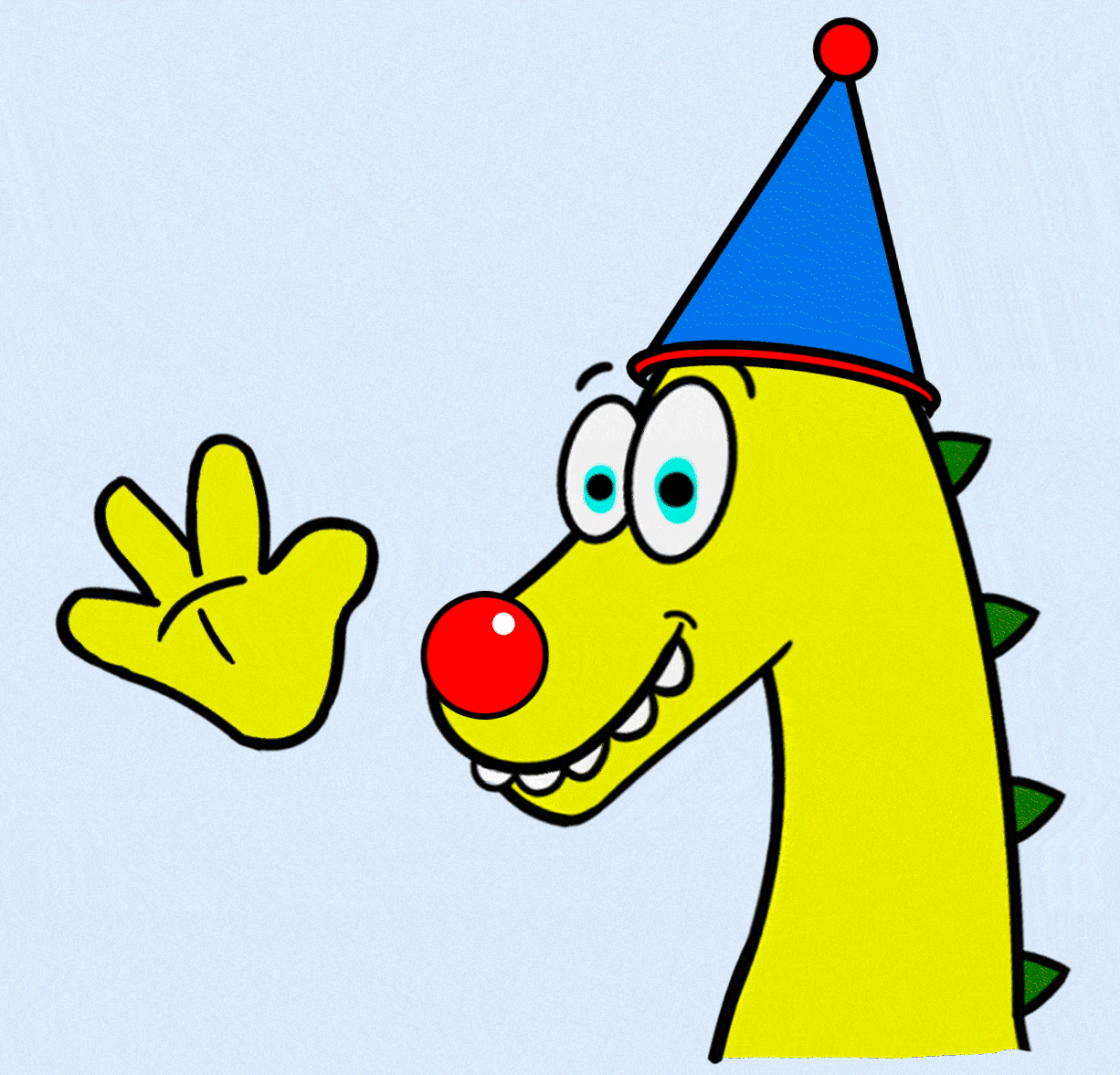 Hello George-O-Saurus here again.
Now I love jokes especially jokes about dinosaurs. Sadly I only know a few!
If you know anymore jokes especially about dinosaurs please email me and let me know and I will put them on this special jokes page.
Our new joke recently submitted by Callum (aged 7) from Birmingham.
Q. Why was the dinosaur scared of the dark?
A. Because he was a scaredy-saurus!
Q: What do you call a one-eyed dinosaur.
A: Do-you-think-he-saw-us
Q: What do you call a one-eyed dinosaur with a dog
A: Do-you-think-he-saw-us-REX
Q: What do you call a dinosaur with no eyes
A: I-don't-think-he-saw-us
Q: How many dinosaurs can you get in a mini
A: Four, two in the front and two in the back
Q: How do you know when there has been a dinosaur in your fridge
A: There is a footprint in the butter
Q: How do you know if there have been TWO dinosaurs in your fridge
A: There are TWO footprints in the butter
Q: How do you know if there have been THREE dinosaurs in your fridge
A: There are THREE footprints in the butter
Q: How do you know if there have been FOUR dinosaurs in your fridge
A: There is a mini parked outside (see joke above)