Our Patron: Andy Townsend
It gives me great pleasure to welcome you to The George Coller Memorial Fund Website. When I met Kim, her devoted team, family and friends in the summer of 2001, I was totally overwhelmed by their drive, dedication and enthusiasm. I have not forgotten the warmth, kindness, determination and pride that everyone felt that day.
It was an honour and a privilege when I was asked to be patron of this fantastic charity, which has risen from the sad and tragic loss of one beautiful three-year-old boy, George Michael Steven Coller, who lost his fight against the harsh symptoms of Asthma.
Being a parent myself I cannot imagine the devastation of losing a child, the void would be immense and unbearable.
Supporting the George Coller Memorial Fund can ensure that fewer parents experience that loss and that children from Britain and indeed around the world can be helped and saved from the traumas of the relentless conditions of Asthma.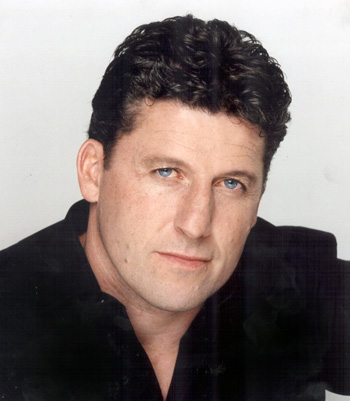 Together we can continue to help eradicate the fears of Asthma and give young people with the illness a future that is bright – something that every young person deserves.
Fondest wishes
Andy Townsend
Andy Townsend Appears on Celebrity Who Wants To Be A Millionaire
Andy Townsend joined Steve Ryder on Who Wants to be a Millionaire, the pair came away with £50,000, meaning that the George Coller Memorial Fund won a total of £25,000!
Everyone at the Charity is delighted with Andy's efforts on behalf of the George Coller Memorial Fund and would like to thank him for his outstanding support.
The money will make a vital contribution towards keeping our George Coller Asthma Nurses at various Hospitals.
Andy Townsend is a former professional footballer, who played in two World Cups for the Republic of Ireland. 
He is considered a footballing legend, for both the Republic of Ireland and for Aston Villa, having notably captained Ireland in two World Cup Finals and led the team (managed by Jack Charlton) to a historic victory, over the eventual finalists Italy in the group stage.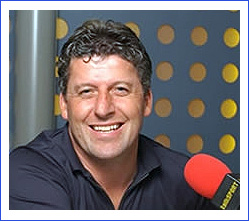 During his career, he played for Welling United, Southampton, Norwich and Chelsea. He then made his move to Aston Villa, where he enjoyed four very successful years, before his transfer to Middlesbrough. His final club was West Bromwich Albion, where he retired in the year 2000.
Following his retirement, as a player he became a highly regarded football pundit for ITV Sport he also hosted talk SPORT radio with Mike Parry and ITV1's regional programme Soccer Night, alongside Peter Beagrie. He presented BBC Radio 5 Live and has also written columns for the Daily Mail.
More recently Andy was the executive producer of the wonderful documentary, "Finding Jack Charlton" a film about his former Republic of Ireland manager's football career and his later years as a dementia sufferer.
Last, but not least he has been the Patron of our Charity since 2001 and we feel very honoured to have him alongside us on our journey.